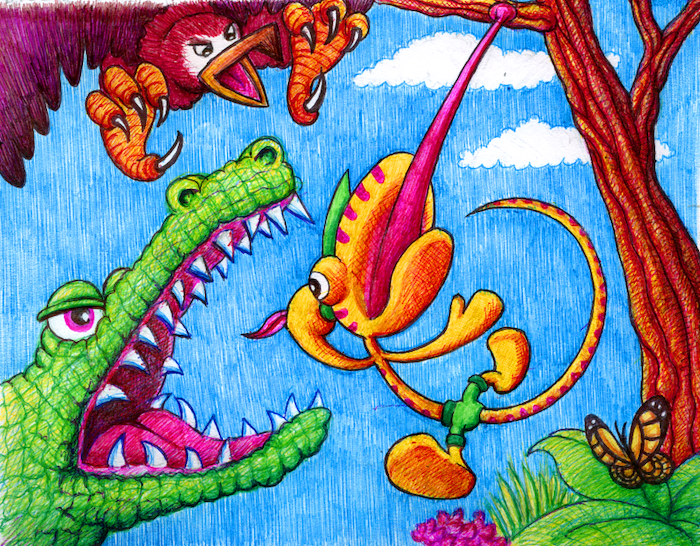 Here is the new cover art for our new mobile game, Chameleon Swing – sign up for the beta and be one of our testers! http://www.moddb.com/games/chameleon-swing
Chameleon Swing is the endless tongue flinger for Mobile.
Swing through the Madagascan rainforest– NOT with rope, NOT with vines, BUT WITH TONGUE!
Guide Camill Chameleon from branch to branch, clocking up metres and snacking on bugs to gain new powers. Meanwhile, you must desperately avoid falling too low or soaring too high, for the cunning croc and the crazed eagle lie in wait. Let's not forget those pesky lemurs, who knows what mood they'll be in. Stay clear or prepare to be chucked into the jaws of death!