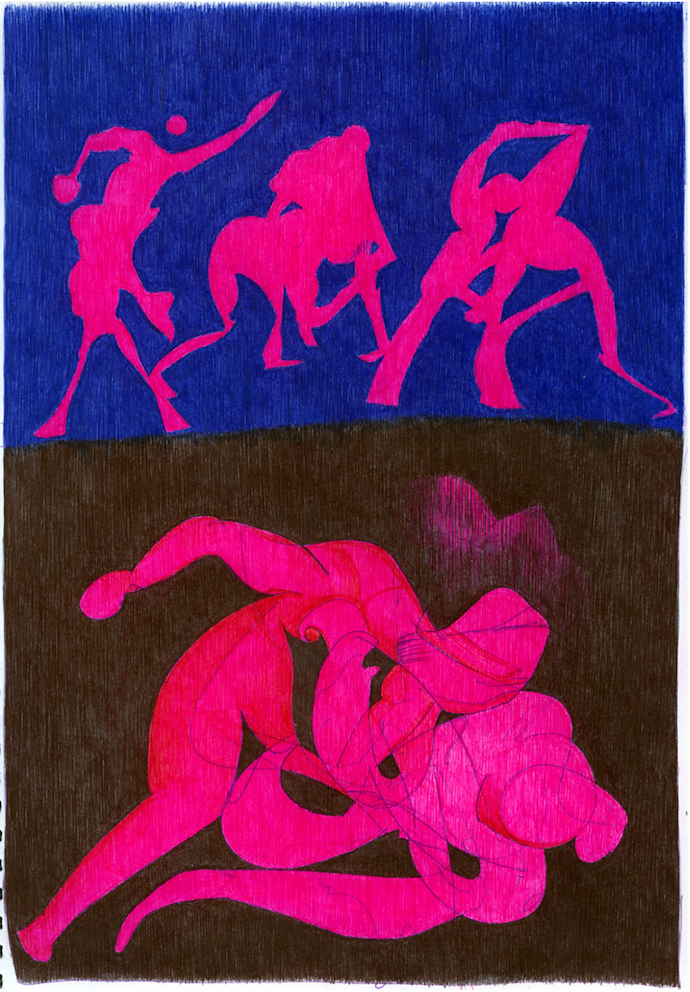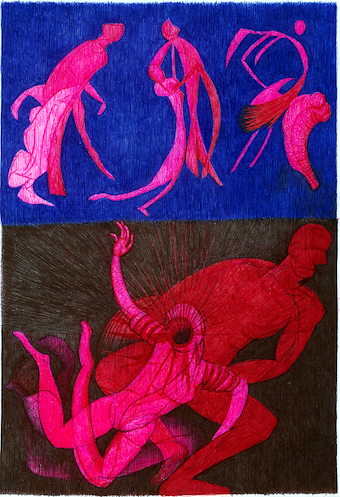 Hi All! Here is an outline of myself (how I'm feeling!) and undertaking Cory Huff's art course, The Abundant Artist – lets see what happens (gulp!)
My name is Kier Eyles and I'm an artist based in the UK. I have the background and techniques in drawing, fine art, live art, filmmaking, 2D & 3D animation and game art, but now I need to promote, market and sell biro drawings effectively. I'm a bit of a hybrid artist with my attention currently focused on Chameleon Swing, a 2D mobile game drawn in biros and playable for the Android (www.firetwin.com + www.kiereyles.com ), and a 3D digital sculptor using Blender and ZBrush.
But the Work I find the most enjoyable, uneasy and more difficult to share with others is my fine art biro drawings – this is the work I would like to brand, promote and sell. Currently I have no sales at the moment because I have this question, who would buy it? It's possibly too personal, weird and strange (or people call too stylised?) so finding my market and selling would be a huge plus!
I've started to create a new body of biro work, 8 pieces focused on the human form both mental and physical which I'm hoping to submit 3 for the Jerwood Drawing Prize in June, but also I want to sell, brand and promote the work
The two images above are part of an eight part series, LoveHate and PowerTrip – biro on A4 paper
And the background for these pieces can be seen in my behance portfolio – https://www.behance.net/gallery/2536011/Portfolio
It feels good to get this all out there!